I just won an iPhone from our local Christian Radio Station!!! Seriously! And 1 Full Year's service paid for AND the ENTIRE Mercy Me music library!!!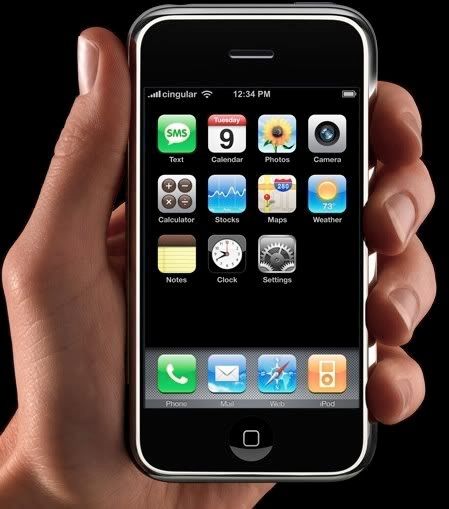 I am still in shock!!
So here's the story. I've been feeling horrible today. My throat hurts & I just feel icky. So I didn't plan on doing anything but crashing on the couch until bedtime. Anyway, The phone rang & was closest to it, so I went ahead & begrudgingly answered it. I sounded horrible when I answered the phone. All croaky & hoarse. The announcer introduced himself and said he was from WIBI. I thought he was calling about a donation pledge I had made. Then he asked how my Monday was going. I told him I didn't feel really wonderful, but my day was OK. Then he told me he might be able to make me feel better & asked if I had signed up to win an iPhone. I went ballistic. All of the sudden , I forgot that I didn't feel so well. LOL! He proceeded to tell me that I had indeed won the iPhone! I am not sure what exactly came out of my mouth between squeals. So Happy!
I had signed up at the last possible minute just today at 2 minutes before 3 pm, which was the cut-off. I had heard the DJ say that if you hadn't signed up to call right now, because the drawing was today. I thought, why not? You can't win if you don't try. So I did. NEVER thought I would actually win.
Holy Cow! I am so excited I can't see straight! A couple of friends of mine said they heard the phone call live on the air. Oh, gee! I know I sounded like a total dork! (Just like all of the other people who win stuff on the radio) LOL! I wish I could hear the actual phone call so I'd know just how ridiculous I sounded.
ummm... you might be able to hear my dorkiness if you go to the Listen Now link at
WIBI
It is a live stream that plays through iTunes. They actually just said my name and congratulated me again just now. Last Year, the winning phone call was played over & over for more than a week. So I know I'll get to hear it eventually.
Now, I'm off to go to the couch until bedtime. I don't wanna be sick. I wanna be able to go to work tomorrow & share my good news!
hugs!
Tautchia